Everybody knows that organic traffic from Google is very valuable because it brings you highly-targeted visitors who are looking for what you sell and offer.
That's why your business needs to rank on Google, but doing that can be harder than it sounds. And no, it is not as simple as buying Adwords ads for your targeted keywords.
But worry not, because this article will share with you the top 10 local ranking signals that will help you to rank your website higher on Google. And yes, I will also share with you the tips on how to implement them.
#1 – Local Relevant Backlinks: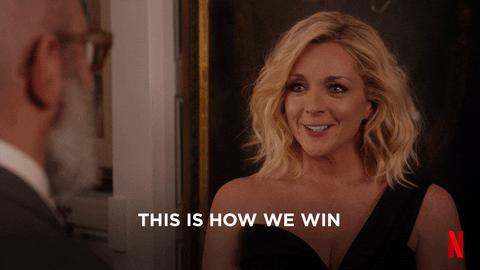 If you want to rank, then you need backlinks. The thing is that when it comes to ranking locally, you need your backlinks to be relevant to the location you want to rank for.
Google needs to see your website is relevant for that location, and you can easily accomplish it with citations and other must-do steps in SEO, but you can really improve your results by contacting local bloggers and getting a backlink to your site. They work wonderfully well.
Good news is that local bloggers don't usually earn much money from their blogs, so paying them for a link placement will work very well. Although, you still need to do your homework and verify the sites aren't penalized and have some link juice that can benefit your rankings.
Moreover, you also need to take into account your anchor text distribution strategy, because if you are not careful enough, then you can end up messing up your off-page strategy and triggering algorithmic responses that will damage your rankings and your progress.
Topical Relevant Links Matter Too:
It is also a good idea to get backlinks from topical relevant blogs and websites that aren't necessarily in the same location of your business. Backlinks are important and will remain the same way for several years to come, so you need to focus on getting links from HQ websites with plenty of link juice if you really want to improve your rankings.
A good balance between this different type of outreach link building and getting backlinks from local blogs will give you the boost your website needs to start ranking at the top of Google.
#2 – Proper On-page Optimization: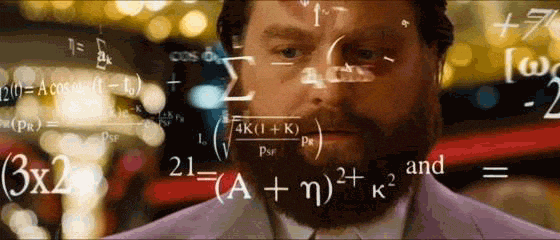 In order to rank a website locally it needs to be on-page optimized for such purpose, and in a nutshell it means the following:
Presence of well-structured NAP (Name, Address and Phone) on the website
Integration of proper Schema Mark-up
Proper keyword mapping and planning across the website
Optimal URL structure
Correct siloing
Spot on internal and external linking
On-page plays a huge role when it comes to ranking on Google, because if it is not well-structured and optimized then it will become much harder to rank, and even impossible in some cases.
Off-page and on-page need to work together in complete synergy. The signals sent by the on-page optimization are critical for ranking your website for your targeted keywords, thus it is very important to pay attention even to the smallest details, because something as 'simple' as a poorly-structured NAP can cause you more problems than you imagine.
Moreover, when building multiple pages for different locations it is important to use the right keywords in the title and throughout the content.
There are several boxes to check when it comes to on-page optimization for a local website and the better you do, the more chances you will have of ranking on the top of Google. Here you have some of the most important properly explained:
Word Count:
More isn't necessarily better. It varies from niche to niche, therefore you shouldn't think that putting 5000 words on your homepage will make you rank better than everyone else, that's why you need to analyze what your competitors are doing.
You should go and get the word count from your top 10 competitors for your targeted keywords, average it and then use it as your word count for your money page.
This is very similar to the case of anchor text where proper analysis of your competition really pays off.
Keyword Density:
Again, there's no such thing as a magic percentage to follow, but by all means avoid keyword stuffing because it won't get you far. Just like with word count, you can go and spy your competitors, see what percentage of keyword density they are using and replicate it.
Moreover, you also need to take into account that Google is smarter, so you need to use LSI keywords and make your content semantic. That's how things work nowadays, and you need to play by those rules if you wish to win.
#3 – A Strategically Optimized Google My Business Page:
If you want to rank, then your GMB page needs to be spot-on with respect to optimization. Here are some of the most important things to do:
Create and verify your page
Include the correct NAP + your website
Use the categories that perfectly define what you do, because if you choose the incorrect ones, then you will have serious problems ranking
Make sure to include EVERYTHING: the days you work, hours, etc.
Include optimized and geo-targeted photos of your business, products, staff, etc.
Beautify your GMB with a big, nice and optimized (geo-targeted too) cover photo
Write a good and optimized description of your business, but forget about keyword stuffing because it won't get you far!
Get as many legit reviews as possible, and of course, make sure to reply to all of them so you can prove you are an active business owner
This is one of the most important assets you have at your disposal and it is your duty to optimize it perfectly in order to achieve higher rankings, and hence, get more traffic in return.
But the optimization needs to go beyond search engines and also focus on users and conversions, because if you cannot convert your traffic then your investment will be worthless. That's why it is important to make sure to add excellent photos about your business, your staff and even include a CTA in the description if it fits correctly.
Even though this article is about ranking, it is always important to take into account the conversions factors. It is still always important, because without them there is not money!
#4 – Google Reviews: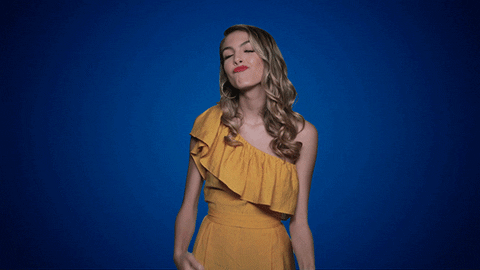 It shouldn't be surprising to discover what reviews play a huge role when it comes to local rankings, and therefore you need to pay more attention to them. You should aim to have at least 5 reviews, so they can show up and keep growing from them. Moreover, reviews are more than a simple ranking signal, because they also irradiate trust, which is a precious element that will allow you to turn more visitors into clients and sales.
Make It Simple to Leave a Review:
The problem with several websites is that they make it way too hard to leave a review, and if something is too difficult then people simply won't do it in most cases. Ease up the process and you will see that your satisfied clients will be more inclined towards leaving a nice review about your business on your GMB.
Something as simple as giving them a direct link to leave a review, or perhaps putting a CTA to do it on your website will help you to increase your number of reviews.
Always Reply:
And ALWAYS respond to reviews, even the negative ones. If you ever get one of those, make sure to reply ASAP to address and possibly solve their problem, because this goes beyond the scope of SEO: you need to protect your reputation.
#5 – Citations:
Just like backlinks, citations play a major role when it comes to improving your rankings on Google… but what is it? A concise definition would be the following: it is any online mention of the name, address and phone number of a local business. They are very important, and that's why it is primordial to optimize them to their fullest.
When building citations you need to make sure that your NAP remains constant, otherwise you will face problems and you will need to execute a cleanup.
But why does Google care about citations? Let's put it this way: Google collects data from all corners of the internet for each business. That's why the NAP of your citations needs to remain constant in every single platform, so that the data collected is as accurate as possible, because when it is not the case then ranking becomes a major problem.
Make sure you use HQ platforms and that your NAP is consistent in all of them and you will be fine, because this is part of every successful local SEO campaign.
But wait… where can I place my citations? Here you have a list of pretty good sites:
FourSquare
Factual
Yelp!
Yellow Pages
BBB
CitySearch
Facebook
Manta
Superpages
Of course, when it comes to building citations for countries other than USA you also have the opportunity to use national directories and websites and you must go for it by all means as long as they are not spammed or penalized.
#6 – Topical and Local Relevance: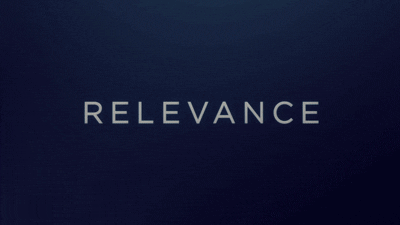 If you want to make Google truly happy with your website, then you need to make it topical and local relevant. It is better to understand it with a clear example:
Let's suppose you are a national company serving multiple cities and you wish to rank in each one of them. Apart of creating a landing page for every location and taking care of other on-page and off-page procedures, you also need to create local relevance… but how is it done?
How To Do It?
Most businesses when they try to expand to other cities find out that it is much harder than expected, and it happens because they lack of local relevance for that new location, but it can be easily solved by doing the following: publish 4-5 articles that talk about the new city and send a backlink from them to the new location page.
They don't need to be spectacular, they just need to be unique and talk about something about the new city. This will help you to create local relevance, which will make it much easier for you to rank in a new location.
Therefore, make sure to follow this, especially if you have been stuck for a long time. This can prevent you from improving your rankings, so give this a try and you will see how much it can help you!
Really Necessary?
Some will argue that this can be expensive or time-consuming if you have many pages for different cities, but the quality of the articles doesn't need to be spectacular as previously said. They just need to be natural, unique and focused on talking something about the targeted city (nightlife, best restaurant, history, etc.). They are just material for internal linkbuilding, just make sure they are indexable.
#7 – Anchor Text: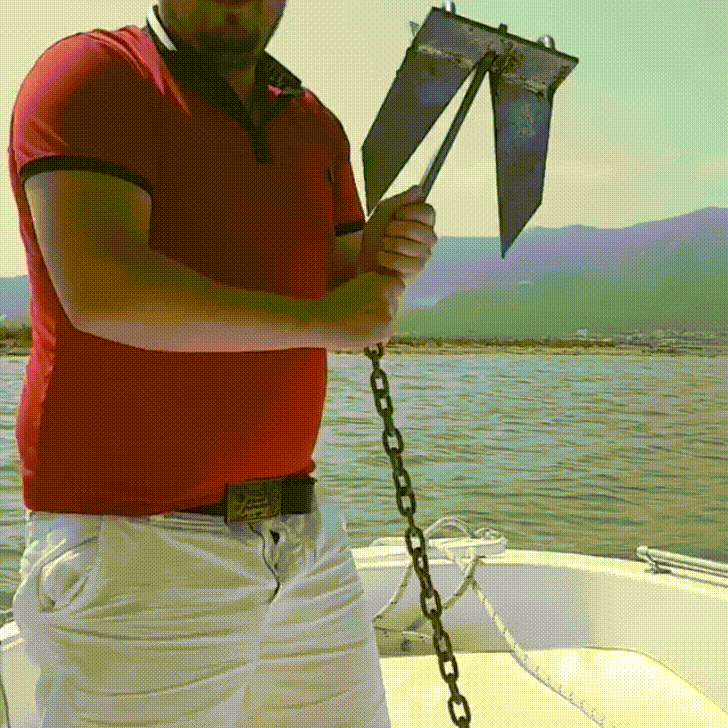 "Don't be this guy with your anchor text strategy!" Be a SEO Heroes!
It is the clickable text that takes you to another website or page within the same site. The thing is that choosing your anchor text can be harder than it seems, and no, there's not a default strategy.
Over-optimizing your anchor text by using your targeted keyword too many times is the quickest way to dump your rankings and have a much harder time recovering, because in most cases you will end up triggering a penalty.
The problem with most beginners is that they think that by using their exact targeted keywords as many times as possible they will get to rank higher, but those days are long gone.
In order to find the 'perfect' anchor text strategy it is required to analyze what your competitors are doing, and this is done by using special programs like Ahrefs.com and other resources like private software.
A very important thing to point out is that Google is getting much smarter, therefore you need to be more careful with the kind of anchor text you use. For example, let's suppose you want to rank for plastic surgeon Bangkok. At first it is easy to think that the very same keyword can be used as anchor text, but it is not really that natural. Therefore, a much better pick would be "plastic surgeon in Bangkok". Google is smart enough to understand that both keywords mean the same thing.
Again, the Wild West days are long gone and Google is much smarter, and hence, it can tell the difference and that's why your strategy needs to be more natural, which means using natural-sounding anchor text like a human would do.
What To Do If There's Not Enough Data?
There will be cases where you won't have much data to work with, in those occasions there's a route you can follow that will help you to fly under the radar and see what works and what doesn't for your niche: build branded anchor text backlinks.
Let's say your business is called Stellar Pizza, then examples of branded anchor text would be:
Stellar Pizza
StellarPizza.com
STELLAR PIZZA
There's no doubt about it: Google loves brands. Furthermore, this is how natural backlinking happens in most cases, so you should go down this route in case you don't have enough data to work with. You can save your exact matching anchor text for the real heavy hitters.
#8 – Social Signals and Properties: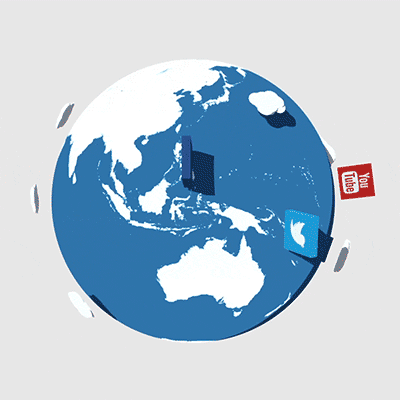 Much has been talked about social signals, but the truth is that by its own it won't get you to the top of Google. Nevertheless, it still plays a very important role in every single strategy, because they are the responsible for justifying the incoming backlinks to your website.
They need to be used strategically, so you can fly under the radar and justify your backlinks. That's how social signals are used to land real results, because many "SEO experts" talk about them as the pinnacle of ranking (some go to the extreme of saying that they are more important than backlinks!), but it is not really the case.
And yes, they help to add more authority and trust to your website. But there's another void you need to fill: social properties. Your business needs to be present in as many important social media networks as possible.
And of course, all of your information needs to be accurate and here is a ninja trick that will land you even better results: interlink all of your social properties. This will give Google an easier time connecting these profiles to your main website, and that will give you a massive boost in authority.
Moreover, you can also add these social properties as microdata with any Schema Markup plugin. That is another extra step you can take that will land you excellent results.
All in all, social media presence and signals are very important when it comes to ranking. Major points if you geo-optimized all of the photos you upload to these profiles. If you do, then you can solely expect the best, because those who dare to walk the extra mile will get the most benefits!
#9 – User Experience and Interaction: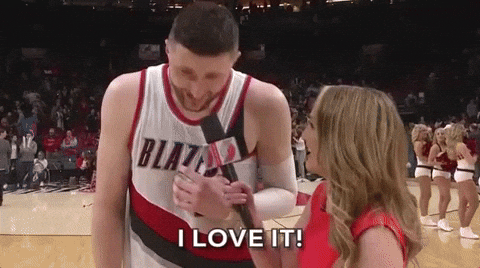 "Visitors must love your website!"
UX and interaction is increasing in importance because Google is starting to take it more seriously as it gets smarter. If a user leaves your website too soon, then it is a sign that something is not alright, and if this situation is repeated several times and finally forms a pattern, then it is a clear signal that your website is not offering what visitors are looking, or simply put, you are failing to catch their attention.
Therefore, if you want to retain your rankings, maximize your conversions and eventually become the top choice for the SERPs in your niche, then you need to pay more attention to User Experience, because if your bounce rate is way too high, then your rankings and conversions will suffer the consequences at the end of the day.
Make your users happy and Google will notice it and see that your website is offering exactly what they are looking for, and it will reward you with better rankings. That's why good SEO practices go beyond off-page work, because you also need to focus on making the user happy and satisfied.
#10 – Organic CTR: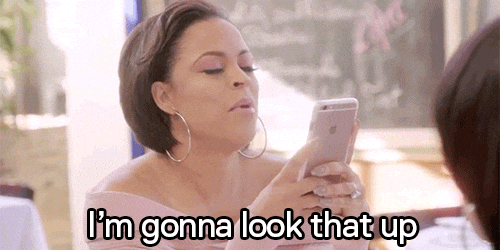 If you want to pull as much traffic as possible from search engines then you need to work on improving your click-through rate, and yes, it has an effect on your rankings. There are some software out there that help you to improve your organic CTR artificially, but it has never shown to have positive results because Google can easily tell when it is not a real user that is doing the search.
The better your CTR is in natural terms, the better you will rank. But how can you improve this variable? You can do it by improving your title and meta-description till you hit the sweet spot. Moreover, adding schema markup to add review stars to your results in SERPs is another tactic that yields amazing results.
That's where copywriting and spying your competition comes into play. You need to see what your competitors are doing, learn and do it better. It will take a while till you hit that sweet spot that will bring you more visitors, and hence, more opportunities to close a deal or sale.
Conclusion:
Everything that has been previously discussed needs to be taken into consideration when crafting a local SEO Heroes strategy for your business. Of course there are other factors, but these ones are the most remarkable and important.
Now you have a pretty good overview on what needs to be done, so take action and start ranking your business on Google!
Do you need help ?
Get in touch today and we can start to discuss the right solution to your business.
We will help you to find your next generation of customers!
Write us today!
Top Local Ranking Signals You Need To Include On Your Strategy
ultima modifica:
2017-10-17T10:05:13+00:00
da